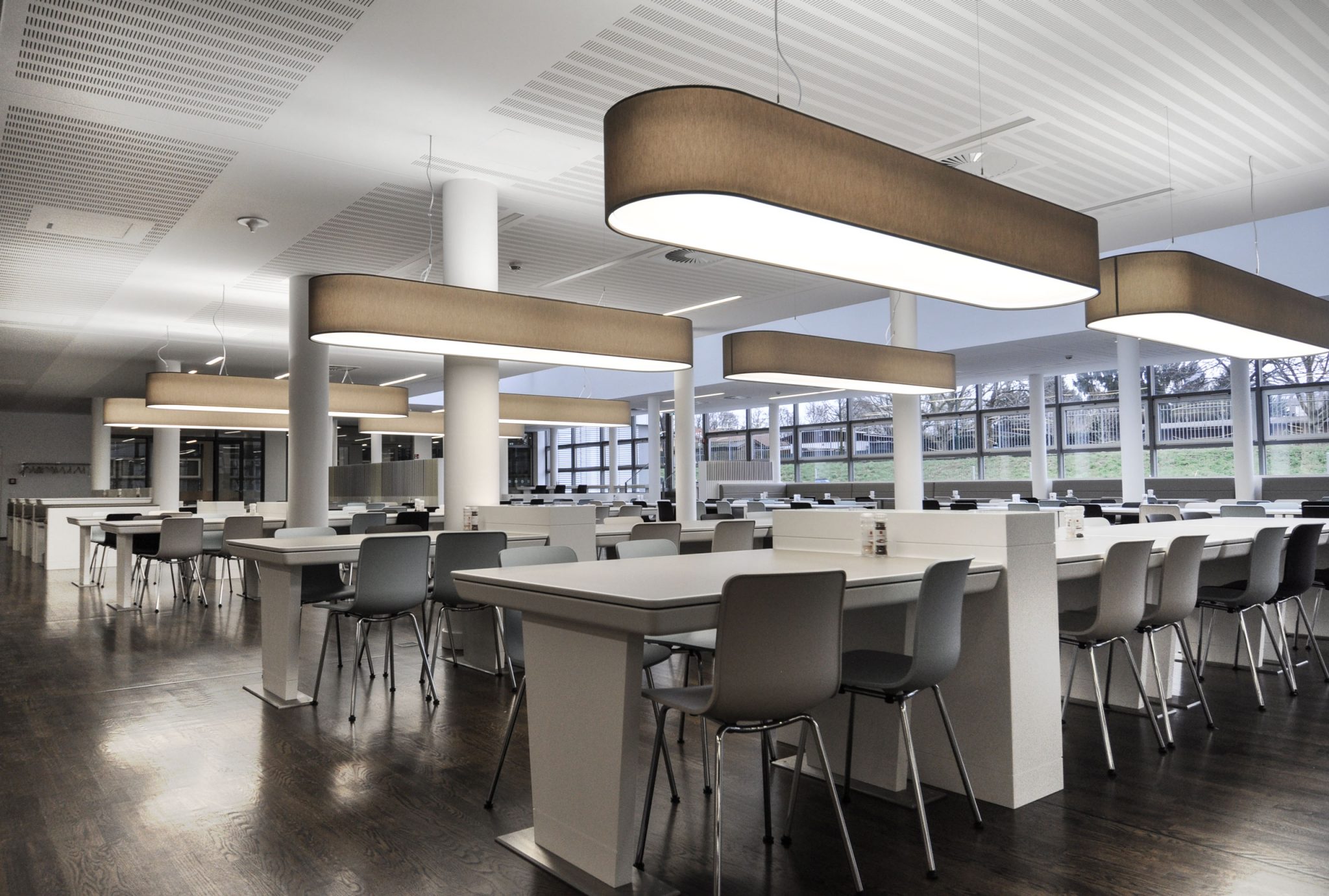 Specials
filumen: These are high-quality processed lights in the interior design context. The production of own designs is the focus-customer-oriented special solutions arise for the object area. Talk to us about your project ideas.
We support you with know-how and passion. Our work consists of consulting, developing, implementing. Let's work together to develop tailor-made luminaires for a unique architecture.
Commerzbank — Lateral Towers, Frankfurt a.M.
×
Commerzbank — Lateral Towers, Frankfurt a.M.
Long but airy, with plenty of light. 2.5-meter-long textile shade luminaires with T5 technology and digital dimming. The challenge was to combine the lightweight design with a statically balanced suspension consisting of only two wire cables. This was made possible thanks to a profiled tube construction.
architectur: apd architekten ingenieure
photo: filumen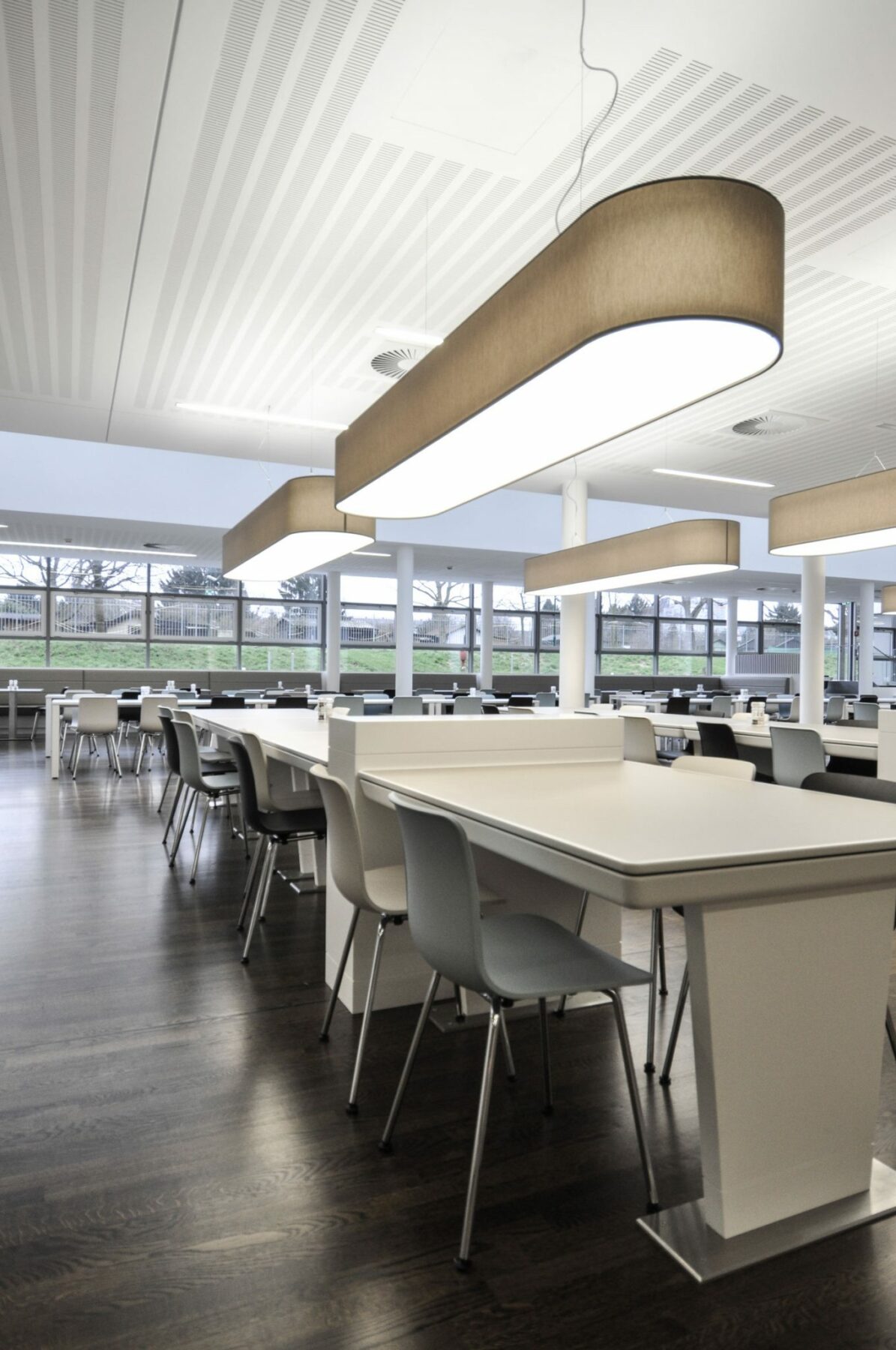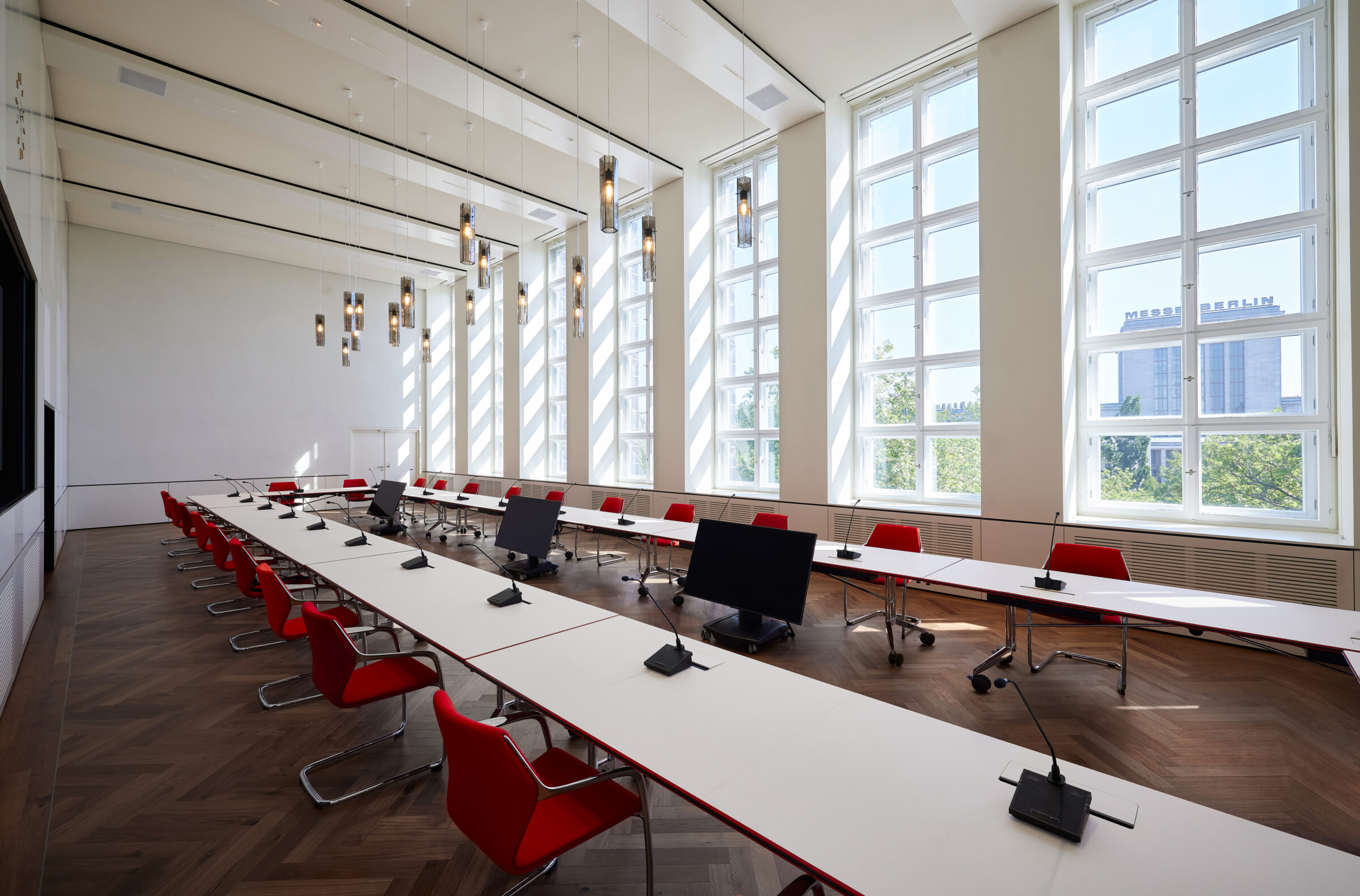 ×
RBB, Berlin
Old substance in new splendor. In cooperation with the architects and corresponding to the building, decorative special lights are created for exactly this location. filumen designs and supplies hexagonal pendant lights – hand-blown glass in smoke brown – as part of the renovation of the RBB conference hall.
Architects: DeWinder Architects
Photo: Mark Brown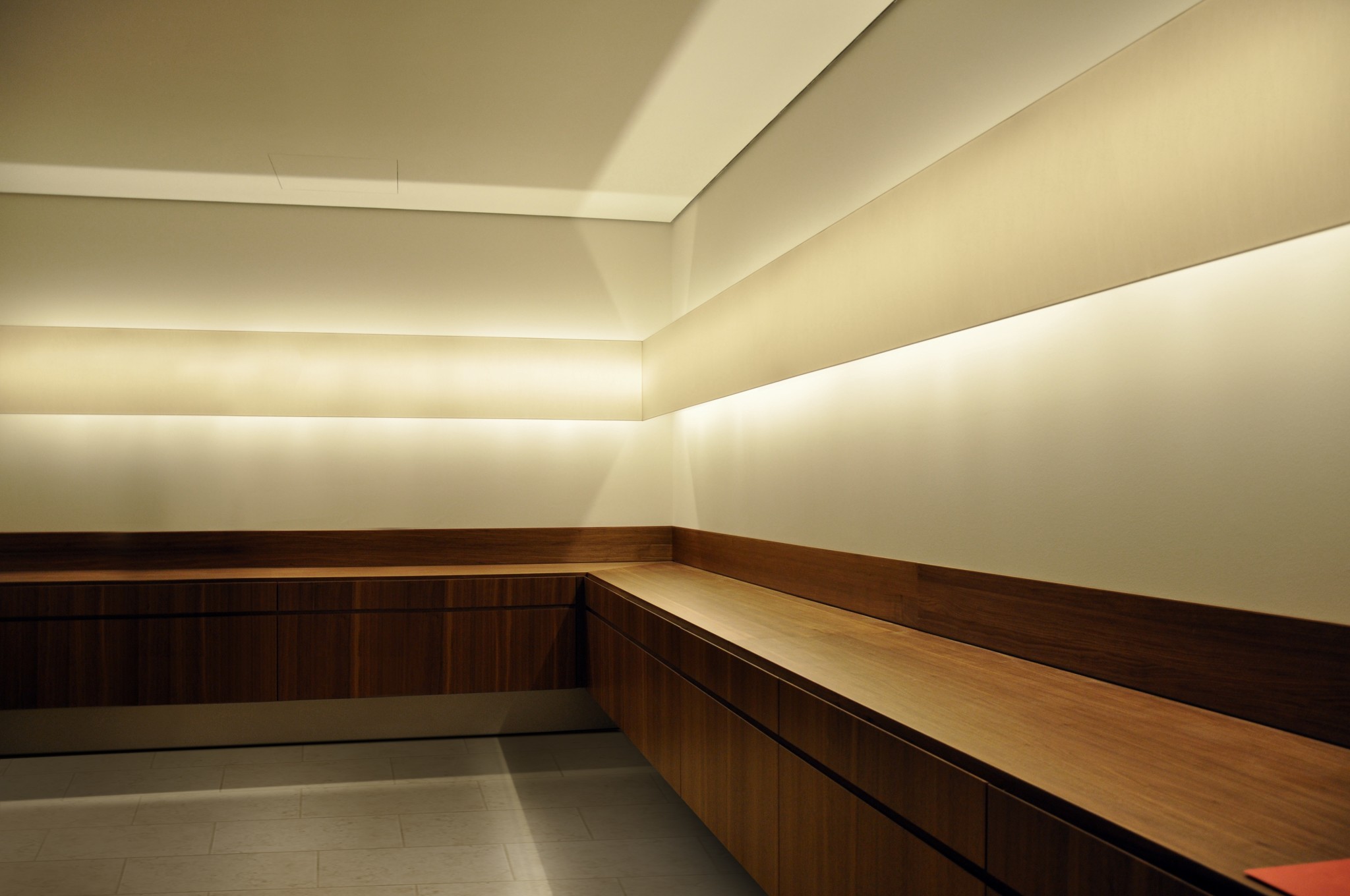 ×
Ernst & Young, Munich
In collaboration with Landau + Kindelbacher Architekten, we developed a customised continuous wall light for the catering section. These were partly equipped with light bars and LED downlights up to five meters in length. The dimensions were challenging.
client: Ernst & Young
planner: Landau + Kindelbacher
Potsdamer Platz Arkaden
×
Potsdamer Platz Arkaden, Berlin
A design that plays with the sizes of and the distances between shapes. For this contract, we manufactured the cubic ceiling lamp CG FRAME in various sizes and materials to meet the requirements.
planning: Holger Janke
photo: Christian Finke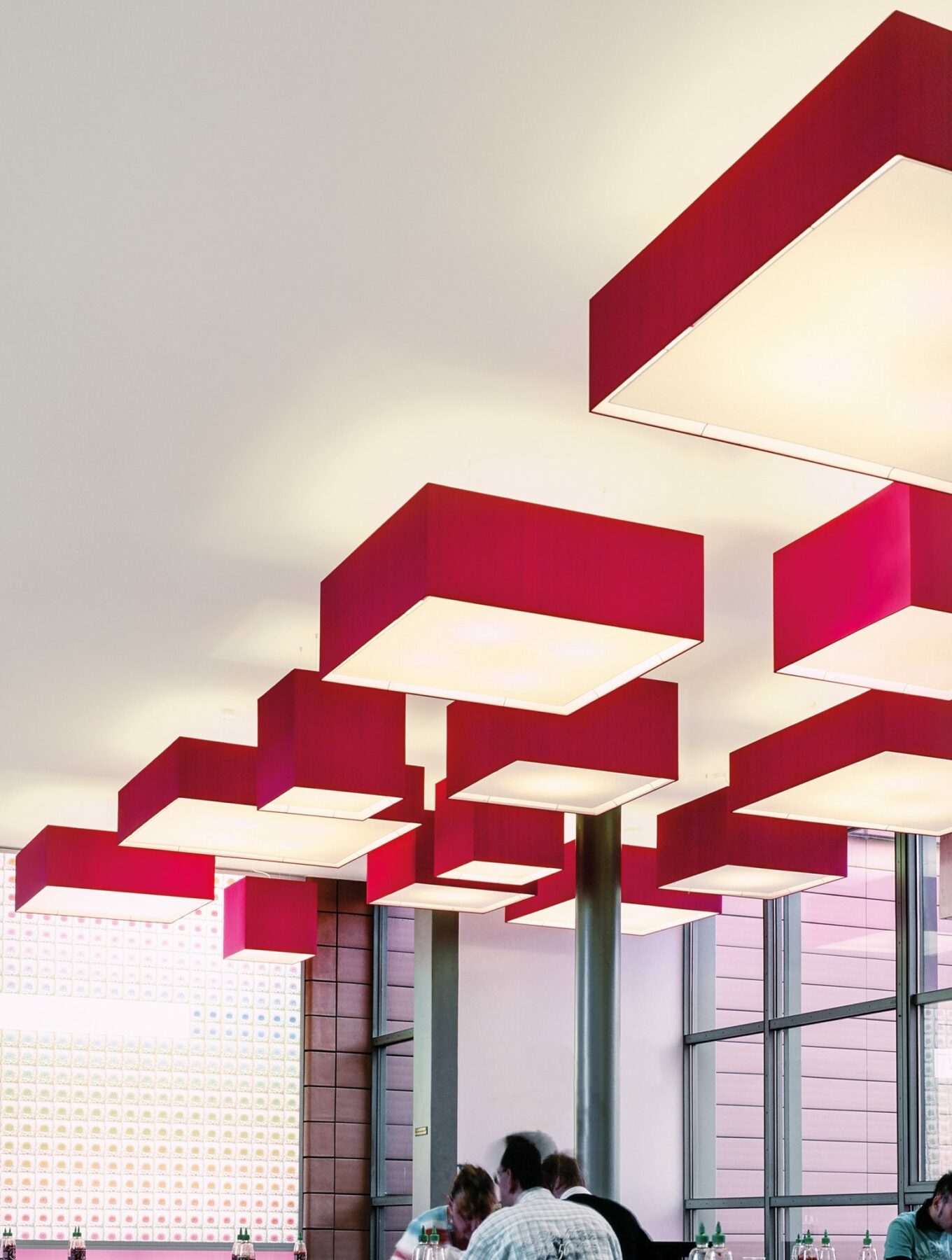 VDA, Berlin
×
VDA, Berlin
Old stairway — new lighting design. filumen manufactured simple wall and ceiling lights in the course of the stairway renovation of the VDA. The bronze-coloured sheet steel bodies with safety glass fit perfectly into the historic stairway and also meet the required A2 fire protection regulations.
architecture: Zetlmayer de Winder Architects
lighting design: Michael Schmidt
implementation: 2010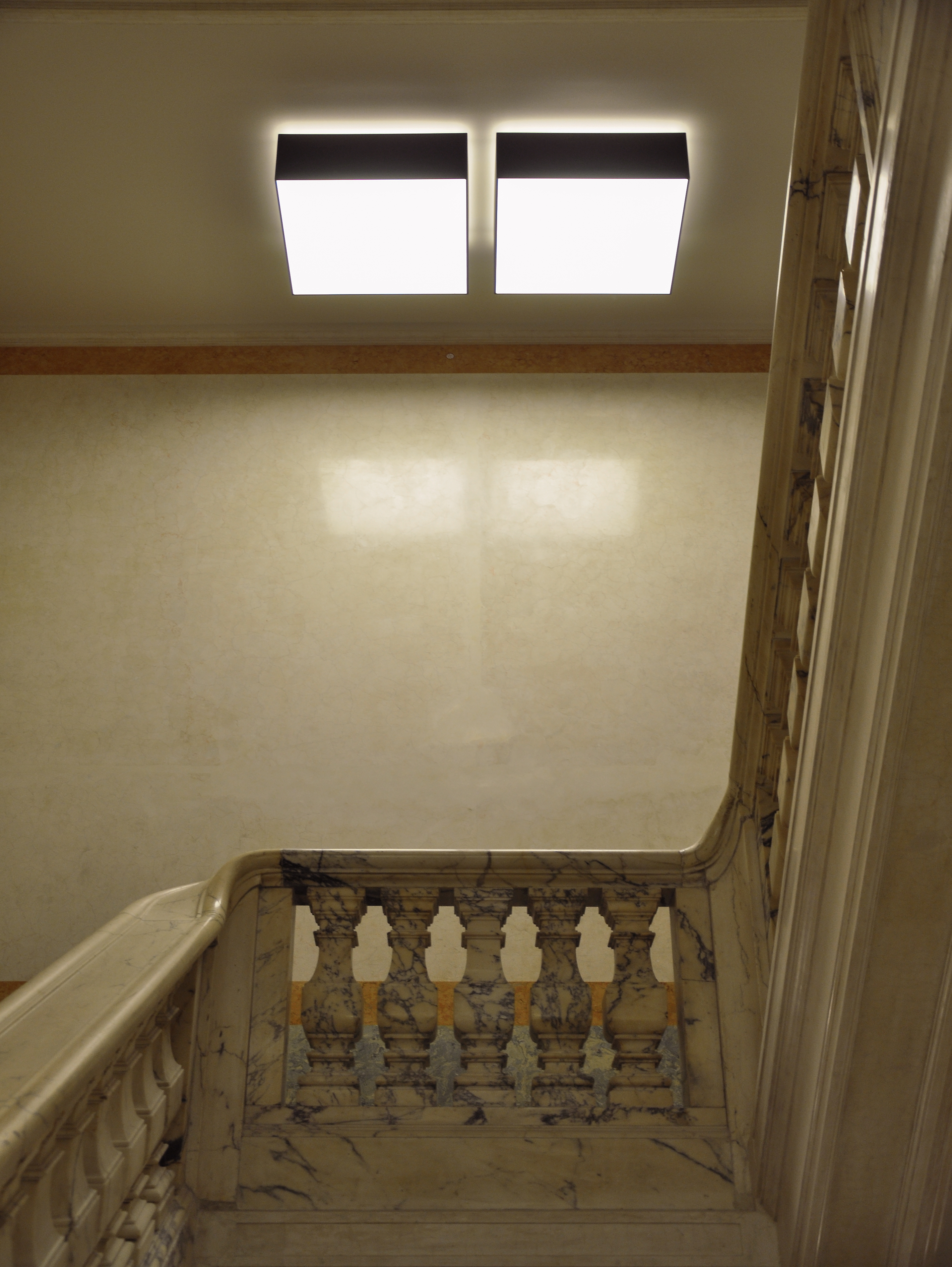 VDA, Berlin
×
VDA, Berlin
Old substance with a new look. For the refurbishment of the Marquis Palace, filumen manufactured simple wall and ceiling lamps. The CUBIC textile shades, partly recessed into the ceiling, continue the theme of careful renewal and create contemporary light with digital controls.
dimensions: 75 × 75 × 30 cm /125 × 125 × 40 cm
architecture: Zetlmayer DeWinder Architekten
lighting design: Michael Schmidt
photo: Mark Braun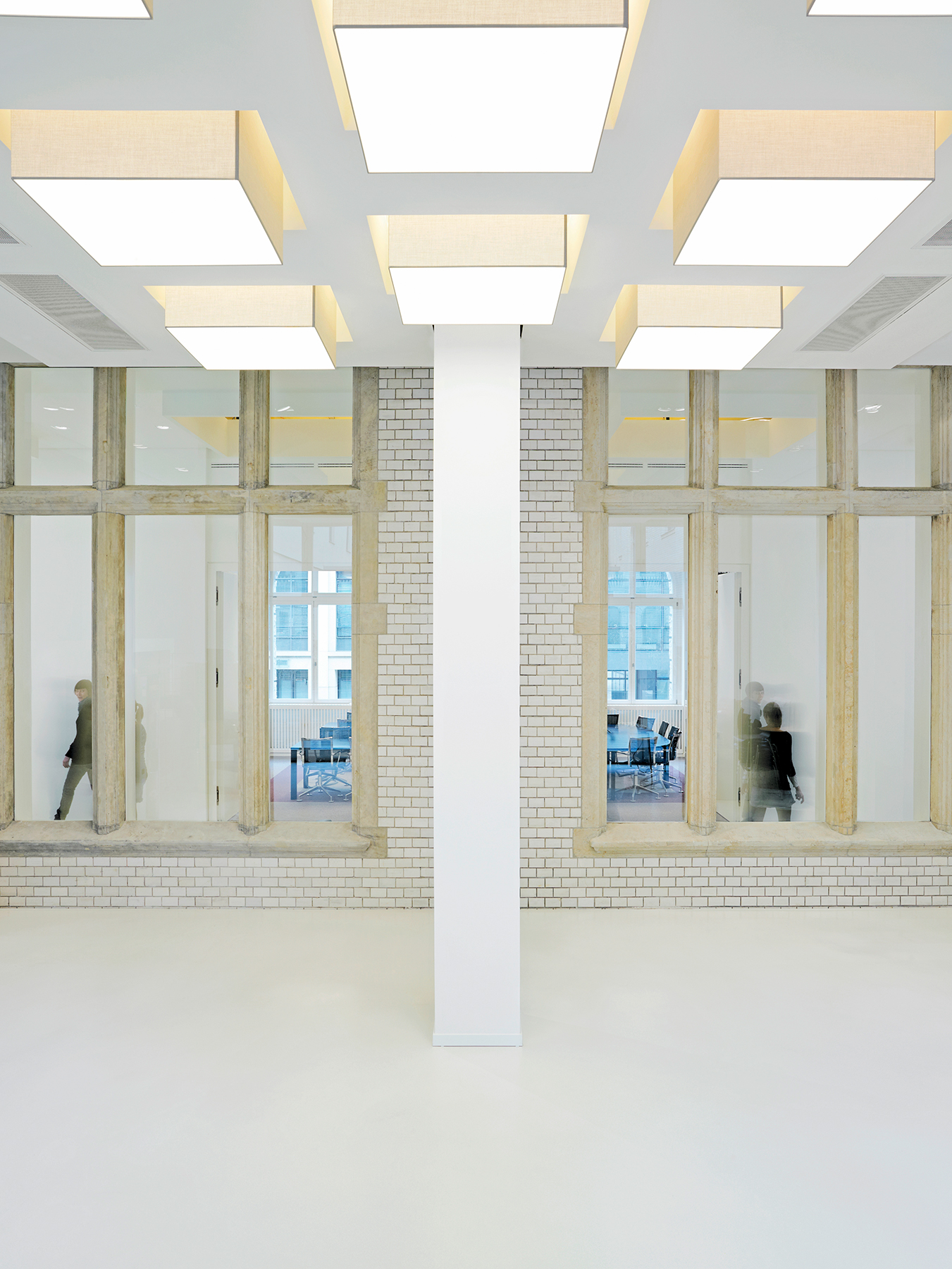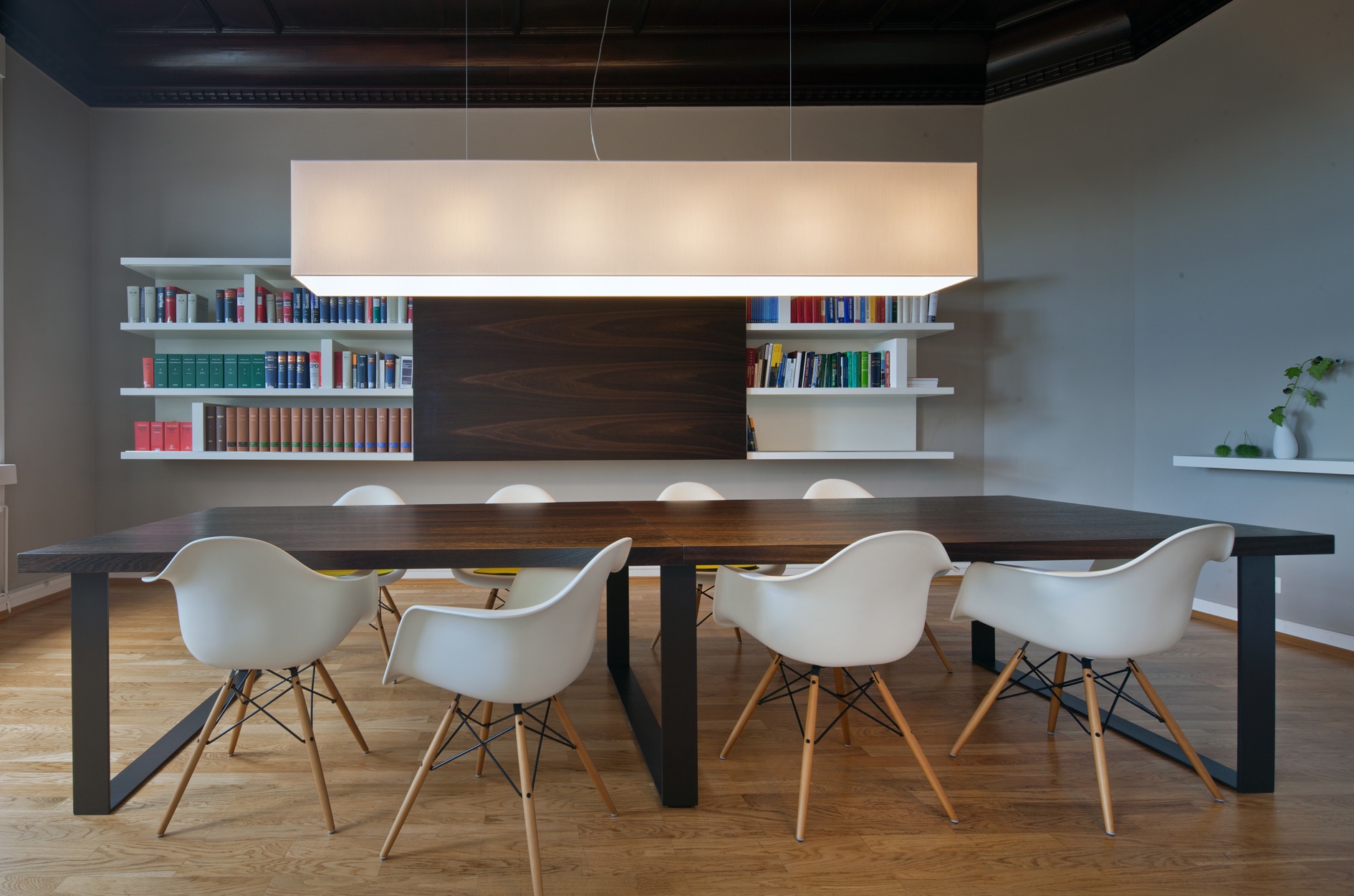 ×
Metis Rechtsanwälte LLP, Frankfurt am Main
A place where decisions are made … For the meeting room of the law firm Metis RA, we manufactured a long pendant lamp that guarantees focus. A counterweight enables continuous adjustments for different room uses.
planning: sisaform
custom made
dimensions: 240 × 40 × 30 cm
Conference rooms, Dierks + Bohle RA
×
Conference rooms, Dierks + Bohle RA
Less classical — rather minimally rhythmic. CUBIC field lights with a lot of luminosity in differentiating positions – this encourages people to come together. That is exactly what we did with the planners from de Winder Architekten, which allowed us to find a way.
client: Dierks + Bohle RA
interior design: de Winder Architects